Here is our first family photo! I'm having a little trouble uploading pics. It'll be much easier once I'm home!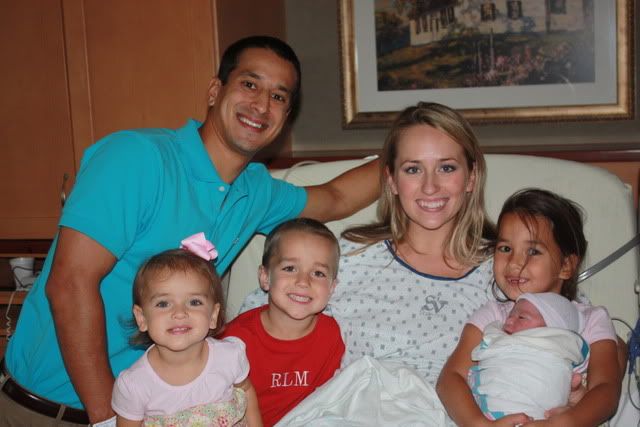 Rhodes Lee McClellan was born healthy at 11:45 in the morning! He was 7 lbs 2 oz 19". His birth was just perfect! I feel GREAT! He's nursing well and is just so sweet! I still can't believe it's a BOY!
The kids were so excited to meet him! I hope to recount it later when I'm at home.
Thanks for all the congrats that we've received! I'm looking forward to getting home and back in the swing of things! :-)
And, of course, I'm sure there will be some adventures to share as well!